Fast, easy and convenient! Just a few minutes! That is all it takes to get pre-approved.
Bill Smith Ford
1010 Old US 1 South
Southern Pines NC 28387
DIRECTIONS



Call: (855) 354-3673


Service: (800) 551-3673

Monday - Friday
Saturday
Sunday

7:30 am - 5:30 pm
7:30 am - 4:00 pm
Closed

Ford Service Specials
Save money with these great offers. The Bill Smith Ford Service department would like you to take advantage of our service coupons. Click on any coupon; print it out and bring it to Bill Smith Ford on your next Service visit.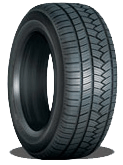 $50 MAIL IN REBATE ON ANY BRAKE SERVICE

| | |
| --- | --- |
| | Get up to $50 in mail-in rebates when you use the Ford Service credit card on any Motorcraft Brake Service on your vehicle at Bill Smith Ford. |
Subject to credit approval. Complete purchase must be made on the Ford Service Credit Card. Offer valid between 4/1/13 and 6/30/13. Rebate must be submitted by 7/31/13. Rebate by check. Cannot be combined with other Ford Service Credit Card offers.

---

Expires: Sun, June 30, 2013
View
Send To Your Phone
Schedule Service
LOW PRICE TIRE GUARANTEE

Why buy tires anywhere else, when Bill Smith Ford offers the low price guarantee! Bill Smith Ford will meet or beat any advertised price on all major brands of tires.



All makes and models

30-day price guarantee

Requires presentation of competitor's current price ad/offer on exact tire sold by dealership within 30 days after purchase. See Bill Smith Ford for details.Redeemable at Bill Smith Ford. Offer may not be combined with any other coupons.

---

Expires: Tue, December 31, 2013
View
Send To Your Phone
Schedule Service
Winter's Coming

MOTORCRAFT® PREMIUM WEAR INDICATOR WIPER BLADES

Make Sure You Can See!

Genuine Motorcraft wiper blades are the best wiper blades for your Ford. Stay safe and make sure you can see with bad weather coming soon.



Built-in Wear Indicator

Priced Per Pair

Redeemable at Bill Smith Ford. Offer may not be combined with any other coupons, discounts, or promotions. Please present this coupon at time of purchase. Taxes extra, see Bill Smith Ford installation and full details.

---

Expires: Fri, May 31, 2013
View
Send To Your Phone
Schedule Service
MULTI-POINT INSPECTION

GET A FREE MULTI-POINT INSPECTION



Brake Inspection

Battery Test

Belts and Hoses Check


Fluid Top-Off

Filter Check

Hybrid battery test excluded. See participating dealership for details. Offer may not be combined with any other coupons, discounts, or promotions. Please present this coupon at time of purchase.

---

Expires: Fri, May 31, 2013
View
Send To Your Phone
Schedule Service
FREE BATTERY TEST

| | |
| --- | --- |
| | HAVE YOUR BATTERY TESTED. FREE. Be sure you have the starting power you need. |
Visually inspect and test battery using Rotunda Micro-490 tester. Hybrid battery test excluded. See participating dealership for details.Offer may not be combined with any other coupons, discounts, or promotions. Present at time of arrival.

---

Expires: Fri, May 31, 2013
View
Send To Your Phone
Schedule Service
BUY FOUR SELECT TIRES

Buy four of these select make tires, have them installed at Bill Smith Ford and get a $60 Mail-In Rebate! it's that easy at Bill Smith Ford.



Continental Tire

Firestone

Yokohama

Dealer-installed retail tire purchases only, limit one redemption per customer. Tire purchase must be made between 4/1/13 and 5/31/13. Rebate must be submitted by 6/30/13. Rebate by check. See Bill Smith Ford for vehicle applications and rebate rules

---

Expires: Fri, May 31, 2013
View
Send To Your Phone
Schedule Service
POWERFUL BATTERIES WITH POWERFUL WARRANTIES

| | |
| --- | --- |
| | Motorcraft® Batteries: -Tested Tough® PLUS Battery with 84-month warranty $89.95 MSRP -Tested Tough® MAX Batteries with 100-month warranty starting at $109.95 MSRP With exchange. Taxes and installation extra. Warranty includes FREE towing on Dealer-installed battery. See Service Advisor for vehicle applications and limited-warranty details. Offer valid with coupon. Expires 5/31/13. |
Redeemable at Bill Smith Ford. Offer may not be combined with any other coupons, discounts, or promotions. Please present this coupon at time of purchase.

---

Expires: Fri, May 31, 2013
View
Send To Your Phone
Schedule Service
ROAD TRIP MAINTENANCE PACKAGE

Up to five quarts of Motorcraft® oil and Motorcraft oil filter. Check and adjust camber and toe. Check tread depth and condition of all four tires. Additional parts and labor may be required on some vehicles. Taxes, diesel vehicles and disposal fees extra. Hybrid battery test excluded. See Service Advisor for vehicle applications and details. Offer v



Motorcraft® Synthetic Blend Oil and filter change

Two-wheel alignment

Multi-Point Inspection


Rotate and inspect four tires

Top off fluids

Redeemable at Bill Smith Ford. Offer may not be combined with any other coupons, discounts, or promotions. Please present this coupon at time of purchase.

---

Expires: Fri, May 31, 2013
View
Send To Your Phone
Schedule Service
THE WORKS SYNTHETIC OIL CHANGE AND MORE

Featuring Motorcraft® full synthetic oil and more, including: Retail purchases only. Up to five quarts of Motorcraft® oil and Motorcraft oil filter. Taxes, diesel vehicles and disposal fees extra. Hybrid battery test excluded. See Service advisor for vehicle exclusions and details. Offer valid with coupon. Expires 5/31/13.



Oil Change

Belts and Hoses Check

Tire rotation and Tire Pressure Check

Fluid top-off


Brake Inspection

Filter check

Battery Test

Multi-Point Inspection

Redeemable at Bill Smith Ford. Offer may not be combined with any other coupons, discounts, or promotions. Please present this coupon at time of purchase.

---

Expires: Fri, May 31, 2013
View
Send To Your Phone
Schedule Service
AN OIL AND FILTER PACKAGE FOR THE SEASON

Up to five quarts of Mortorcraft® oil and Motorcraft oil filter. Taxes, diesel vehicles and disposal fees extra. Hybrid battery test excluded. See Service Advisor for vehicle applications and details. Offer valid with coupon. Expires 5/31/13.



• Motorcraft® Synthetic Blend Oil and filter chang

Replace air filter

Inspect brake system

Fluid top-off

Top off all fluids


Replace fuel filter

Check cabin air filter (if equipped)

Test battery

Check belts and hoses

Redeemable at Bill Smith Ford. Offer may not be combined with any other coupons, discounts, or promotions. Please present this coupon at time of purchase.

---

Expires: Fri, May 31, 2013
View
Send To Your Phone
Schedule Service
BRAKE INSPECTION

| | |
| --- | --- |
| | Performed by an expert technician. Inspect brake friction material, caliper operation, rotors, drums, hoses and connections. Inspect parking brake for damage and proper operation. See participating dealership for details through 5/31/13. |
Redeemable at Bill Smith Ford. Offer may not be combined with any other coupons, discounts, or promotions. Please present this coupon at time of purchase.

---

Expires: Fri, May 31, 2013
View
Send To Your Phone
Schedule Service
MOTORCRAFT® TESTED TOUGH® MAX BATTERIES

| | |
| --- | --- |
| | With 100-month warranty. With exchange. Taxes and installation extra. Warranty includes FREE towing on dealer-installed battery. See participating dealership for vehicle applications and limited-warranty details through 5/31/13. |
Redeemable at Bill Smith Ford. Offer may not be combined with any other coupons, discounts, or promotions. Please present this coupon at time of purchase.

---

Expires: Fri, May 31, 2013
View
Send To Your Phone
Schedule Service
MOTORCRAFT® BRAKE PADS, INSTALLED

| | |
| --- | --- |
| | $99.95 OR LESS -$25 MAIL-IN REBATE $74.95 OR LESS* *Retail purchases only. Dealer-installed Motorcraft® brake pads or shoes only. Excludes parking brakes and machining rotors or drums. Per-axle price, front or rear, on most cars and light trucks. Taxes extra. Limit one redemption per axle, per customer. Offer valid between 4/1/13 and 5/31/13. Rebate must be submitted by 6/30/13. Rebate by check. See participating dealership for exclusions and rebate details. |
Redeemable at Bill Smith Ford. Offer may not be combined with any other coupons, discounts, or promotions. Please present this coupon at time of purchase.

---

Expires: Fri, May 31, 2013
View
Send To Your Phone
Schedule Service
THE WORKS FUEL SAVER PACKAGE

It could save you as much as $77 in fuel by your next oil change.**



Synthetic Blend Oil Change

Brake Inspection

Fluid Top-Off

Filter Check


Tire Rotation and Pressure Check

Multi-Point Inspection

Battery Test

Belts and Hoses Check

Redeemable at Bill Smith Ford. Offer may not be combined with any other coupons, discounts, or promotions. Please present this coupon at time of purchase.

---

Expires: Fri, May 31, 2013
View
Send To Your Phone
Schedule Service
MOTORCRAFT® BRAKE SERVICE

| | |
| --- | --- |
| | MOTORCRAFT® brake service is always available at Bill Smith Ford. And now you can save money when you keep your brakes in proper working order. Make sure you can stop quickly and avoid accidents today! |
Dealer-installed Motorcraft® brake pads or shoes only, on most cars and light trucks. Front or rear axle. Excludes parking brakes and machining rotors or drums. Taxes extra. See participating dealership for vehicle exclusions and details.

---

Expires: Fri, May 31, 2013
View
Send To Your Phone
Schedule Service
MOTORCRAFT® TESTED TOUGH® PLUS BATTERY

Starting slow? It's time to change your battery. At Bill Smith Ford we have the battery that is designed for your Ford and it's on sale!



Motorcraft Battery designed for your Ford

Warranty includes FREE towing on dealer-installed


Comes with 84-month warranty.

Price includes exchange of old battery

Redeemable at Bill Smith Ford. Offer may not be combined with any other coupons, discounts, or promotions. Please present this coupon at time of purchase. Taxes and installation extra.

---

Expires: Fri, May 31, 2013
View
Send To Your Phone
Schedule Service